HOLLY HOMESTEAD
Greetings from Glorious Franz Josef Glacier
Welcome to Holly Homestead Boutique Bed & Breakfast, the colonial homestead that whispers history. Originally constructed from beautiful native timber in 1926, it has been tenderly refurbished whilst staying true to the Arts & Crafts architecture, an influential design movement in the early 1900s. Sitting proudly on its original site, surrounded by established gardens and spacious grounds only 1.5km from the town centre, Holly Homestead offers a unique and memorable hosted accommodation experience on the stunning West Coast of New Zealand.
Holly Homestead is a "No Kids" zone. Minimum age for all guests is 12 years of age. Thank you.
Rooms

Holly Homestead offers a choice of four individually styled guest rooms. Qualmark 4 Star Plus (Bed & Breakfast).
Franz Josef Glacier
Franz Josef Glacier is nestled near the base of the Southern Alps at the heart of Glacier Country within Westland National Park which is a UNESCO World Heritage site. Our glaciers are the living remnants of the ice ages that carved out spectacular landscapes on their retreat some 14,000 years ago. To this day, they remain some of the lowest-lying and most accessible glaciers in the world.
"Nature's true wonders don't disclose themselves to day-trippers. It is a place to linger." - Explorer Charles Douglas (1840-1916)
Your Hosts
Your hosts Gerard and Bernadine (Bernie) Oudemans have tenderly refurbished the house and created a boutique Bed & Breakfast that is only three minutes drive from Franz Josef Glacier village.
Choose from one of the king, queen or twin rooms; or the deluxe super-king suite for that extra bit of decadence.
All rooms have their own private ensuite with quality toiletries, hairdryers and bathrobes provided.
Refreshments on arrival is a great time for a chat and information on things to do. A generous full breakfast is included.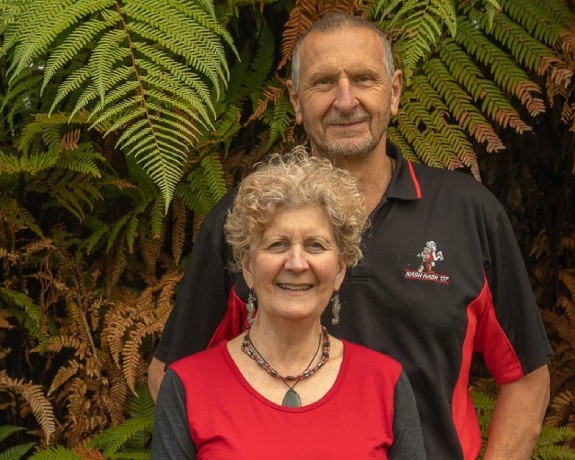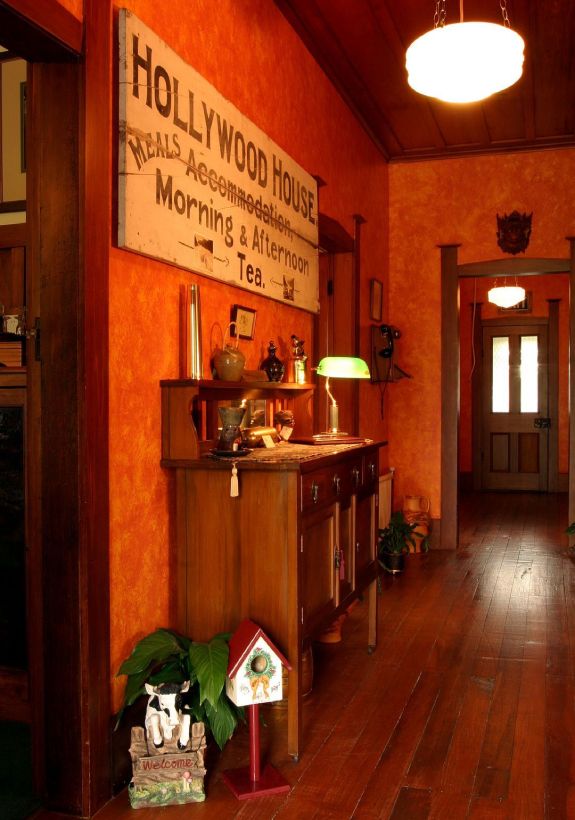 Poem
Sometimes our guests burst into print – we are very honoured and humbled by these kind words from Denise.
A gracious lady with a fine pedigree
Has stood with dignity for a century
A warm and welcoming face she displays
Which augurs well for a comfortable stay
The great Southern Alps she proudly envelops
With changeable seasons the picture develops
Pink snow on the peaks at the breaking of dawn
Heralding in a breathtaking morn
Stepping over the threshold the years peel away
Revealing an age known as "yesterday"
A peaceful atmosphere serene with time
Old fashioned objects completing the rhyme
Oozing with comforts of varied description
Everything gleaming inviting inspection
Pride and perfection and tender loving care
As one glances around is seen everywhere
Dear Holly Homestead 'Lang may your lam reek'
May travellers continue your comforts to seek
Denise Feldmann
April 2015